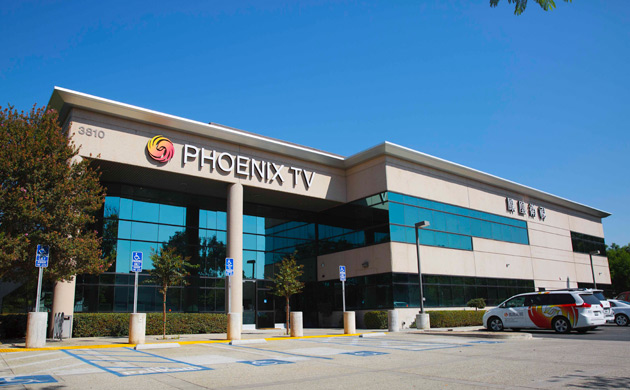 Phoenix TV American Headquarters is located at 3810 Durbin Street, Irwindale, CA 91706. It is a two story building with elevator service for convenient access to the 2nd floor. The total lot size is 1.8 acres, including a building of 29,400 square feet. The site is surrounded with beautiful landscaping and 135 adjacent surface parking spaces.
The main entrance enters to the 1st floor Lobby and the main studio which is sitting in the core area of the building, and is surrounded by a glass segregated master control room that extends to the audio and the studio control panels. Moreover, a smaller scale control room, a compact filming studio, managers' offices, an open work station area, a dressing room and a green room are all situated on the 1st floor.
The 2nd floor is the heart of our daily operations, which includes the executives' offices, managers' offices, departmental offices, and an open cubicle work area passing through a spacious table and chair rest section.