News Time
The News Circle
Weekend Hot Talk
Global Online
Noontime Financial News
Mainland Q & A
China News Live
Chief Editor's Time
Taiwan Weekly Focus
News Talk
Approaches To Politics & Business
News Bulletin
Architectural Wonders
Hong Kong Perspectives

News Time
First-run : SUN 19:15 – 20:00
Repeat : MON 01:30 – 02:15 09:15 – 10:00
Presenter : Li Wei
Behind every world event, what are the social undercurrents and political masterminds? What are the forces that push the society to where we are today?
Phoenix is always driven to explore the depths of history, reveal the obscure corners and light up hidden truths. There are many similarities in human history and events, some are good for reference, some are good for lesson. The bits of news today could be put together to make a grand picture in good time.
News Time is meant to put events into historical perspective. The background and history comparison are supplemented with keen observation, critical thinking and interviews, delivering unique insights into trends, thereby casting light on China's future.
It is a documentary with a news theme every week. It is more than plain narratives, some 3-D animations and remake footage will be incorporated to show the logic behind the events.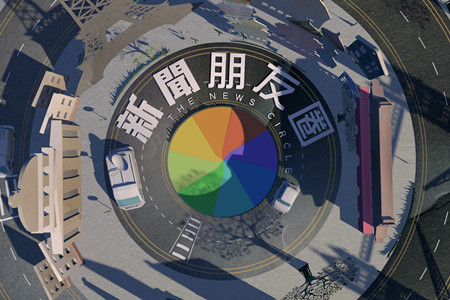 The News Circle
First-run : MON-FRI 16:45 – 17:00
Repeat : MON-FRI 19:45 – 20:00 TUE-SAT 04:00 – 04:15 08:45 – 09:00 SUN 01:30 – 02:00 04:00 – 04:15 MON 02:15 – 02:30 04:45 – 05:00
Presenter : Chiang Sheng Yang, Li Ya Qian, Jao Hsiang Yi
Who have you followed today? A fashion icon? A golf star? A smart entrepreneur? An insightful economist? A down-to-earth chef? Whose ideas capture your imagination? What do you find most fascinating on the net? There must be someone you admire! There must be somebody you want to know better!
The News Circle gathers all the novel ideas from the social elites, opinion leaders, A-listers and someone worth knowing. They are the best of the best in town. Their daily whims, social observation, shopping list, music bank, new gadgets and living style are the source of inspiration to us.
Popular social networking platforms facebook, twitter, Instagram, Weibo, Wechat, blogs are integrated efficiently to bring out the funny side of the world. The topics are far from boring, ranging from finance, social life, living tips, science, culture to sports, showbiz and much more.
There are endless possibilities popping up every day from individuals of different backgrounds, check out some of the new chic of the time here. The best is yet to come!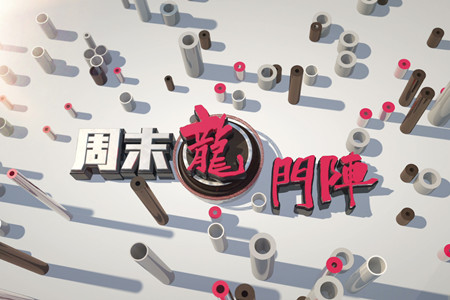 Weekend Hot Talk
First-run : SAT 17:15 – 18:00
Repeat : SUN 21:40 – 22:25 MON 04:00 – 04:45 13:15 – 14:00
Presenter : Liang Yin
Discussion can be breezy and blithe, even when it is on serious international affairs and historical issues with current implications.
Weekend Hot Talk is a salon of renowned academics, industry authorities and thought leaders. In a relaxed mood that recharges the mind, their intelligent chat engages the audience by teasing out entire networks of cause and effect behind every topic in question.
Each weekly topic is selected from significant news stories both at home and abroad. Our guests, grasping major points of interest, elucidate the gist of the matter in simple terms. On top of issues concerning the US and Europe, more attention is given to Asia, besides emphasis on Africa, Latin America, the Middle East, and some smaller states in Europe.
The thought-provoking discussion criss-crosses boundaries of geography and history to reflect how we are all impacted by the "butterfly effect" that can be traced back to any single incident from any parts of the world.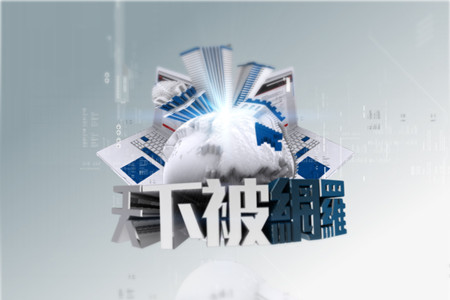 Global Online
First-run : MON-FRI 23:15 – 00:00
Repeat : TUE-SAT 04:15 – 05:00 13:15 – 14:00
Presenter : An Dong, Jade Lin, Wang Feng, Jao Hsiang Yi
Phoenix never fails to produce information-packed program to take the lead of the ever-changing cyber world with the audience. Phoenix strives to expand the boundary of the source of info and set the standard for a well-made news-cum-info program.
From news headlines, unheard-of stories, wacky photos, heart-rending depictions to frontline adventures, hosts scan through major portal websites across the world, highlight cyber fun, pass on gimmick columns, snapshots, awe-inspiring clips and many more. This program is the answer to the overwhelming demands of the info-thirsty clans.
The hosts pepper and command the program with witty observation and penetrating remarks. Global Online captures all the interesting info on net, striving to hook up with the viewers via Phoenix website at near real time, trying to be more appealing to stand out from the traditional mode of media.
Mainland Q & A
First-run : SUN 16:30 – 17:00
Repeat : SUN 23:30 – 00:00 MON 11:30 – 12:00
Presenter : Sally Wu
Sally Wu, Phoenix premier presenter, is scaling new heights to produce this tour-de-force program called Mainland Q & A to invite more high-profile leaders from China, Taiwan and Hong Kong as our guests.
Zero-distance from the heavyweights and top leaders is the draw of this program. It reveals striking details about the thoughts of the most influential decision-makers, telling viewers the pulse of the time.
In 2015, after watching the interview of Wang Jie Fu on the subject of human organs donation, Hong Kong tycoon Mr. Li Ka Shing donated RMB8 million to the related development foundation to support their research and projects. Even the Pope watched the said interview, this confirmed the influence of this programme.
Since 2006, Sally is honored to interview as many as 6 Vice Chairpersons of National People's Congress, 5 Vice Chairmen of Chinese People's Political Consultative Conference as well as many other high-ranking officers from mainland, Hong Kong, Macau and Taiwan.
As one of the most recognizable TV hosts in China, Sally's professionalism and pleasing style are much adored by the high-end audience in the Chinese community across the world.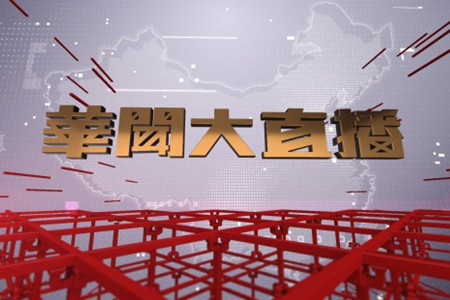 China News Live
First-run : MON-FRI 19:00 – 19:45 SAT, SUN 19:00 – 19:15
Repeat : TUE-SAT 08:00 – 08:45 SUN, MON 08:00 – 08:15
Presenter : Avon Hsieh, Li Ya Qian, Julia Lin
China News Live covers the hottest news of the day from Greater China and gives a complete picture of key issues including detailed background information and in-depth analysis of its impact from different perspectives. It is all about the day's top stories on politics, military, economy, culture, technology and society in China, Taiwan, Hong Kong and Macau, as well as international developments related to the region and the people. Phoenix news bureaux in the US, London, Paris, Moscow, Beijing, Shanghai and Taipei file back credible stories to Phoenix headquarters for this news-oriented program.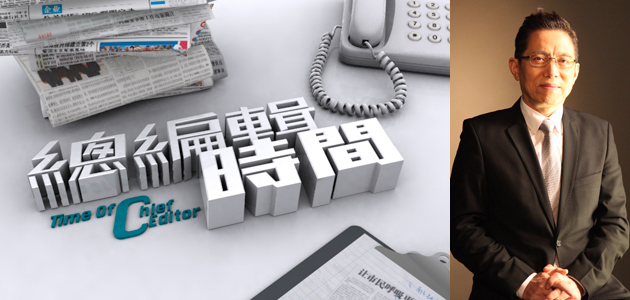 Chief Editor's Time
First-run : MON-FRI 22:00 – 22:30
Repeat : TUE-SAT 03:30 – 04:00 10:30 – 11:00
Presenter : Oliver Lu, Lawrence Ho, Du Ping
Living at the crossroads of globalization and diversified information sources, life is full of choices yet short of judgment. Chief Editor's Time gives you the right bearing and the necessary senses to tread uphill.
A summary of the day's key events, Chief Editor's Time also offers a profound look into their implications. Hosted by Phoenix's commentator or chief editor, the programme talks you through major points in the headlines and forecasts trends in future.
It is a rich program also backed by colourful tidbits, sidelines and melodies from the day including entertainment news, social observations and technology launch. Social highlights and miscellaneous stories add a dimension of fun.
Oliver Lu has been working in journalistic field in Beijing, Sydney, Hong Kong and Taipei for over 20 years, he has been a journalist, editor, producer and writer for major feature works.
Lawrence Ho is an expert in international affairs specialized in Russia issues, cross straits and N.E. Asia. His distinct, direct and crystal clear comments are his hallmark style.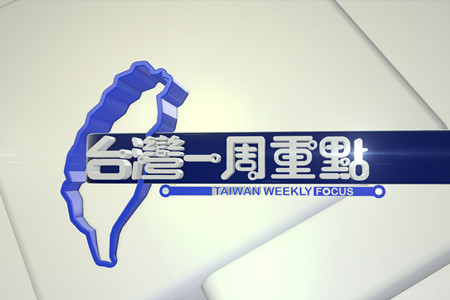 Taiwan Weekly Focus
First-run : SAT 19:15 – 20:00
Repeat : SUN 04:15 – 05:00 08:15 – 09:00
Presenter : Huang Chia Teng, Peng Shi Ting, Lin Qing Bin
Taiwan Weekly Focus, a timely production by Phoenix team of veteran journalists in Taiwan, aims to bring viewers the most updated topics in Taiwan of the week on politics, economy and social life. It is the indispensable thermometer to capture the hottest events happening, with in-depth features on people's livelihood, unheard-of customs as well as political entanglements.
Huang Chia Teng has been well trained in the leading Taiwan TV stations such as TNN TV, ETTV, CTS and CTI TV for over a decade. Huang is uncompromising in the pursuit of truth when he reported most of the major news events.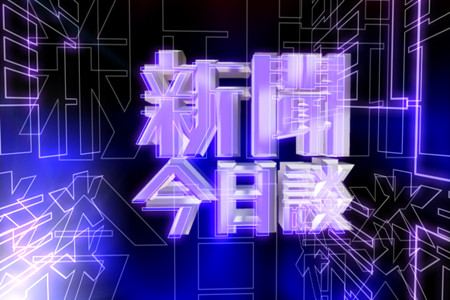 News Talk
First-run : MON-SUN 18:30 – 19:00
Repeat : MON-SUN 22:30 – 23:00 05:30 – 06:00
Presenter : Li Ya Qian, Jade Lin, Julia Lin
Commentator : Phoenix Commentators
Immerse yourself in critical debate and in-depth analysis from wise men. News Talk focuses on top political issues, economic headlines and current affairs. Also featured is live discussion on news stories. Through the expertise of our commentators, viewers are guided to an uncluttered perspective on what matters now.
News through the critical eye, transparency guaranteed. Scholars enhance the program with their extensive knowledge and experience, treating the viewers to a detailed, incisive and informative news feature.
Mr. Yuen is a popular columnist for Singapore's 'United Morning Post', Hong Kong's 'Economic Journal', New York's 'East Meets West Forum' in the past years. He has authored best-selling books that are also critically acclaimed.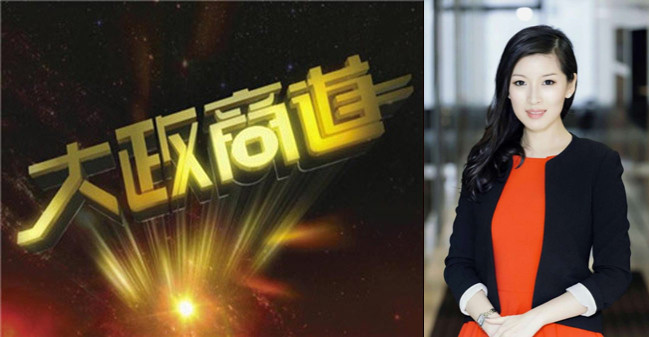 Approaches to Politics & Business
First-run : SUN 12:30 – 13:00
Repeat : SUN 20:30 – 21:00 MON 00:30 – 01:00
Presenter : Nancie Zhu
Market are not made of numbers. They are made of passions and partnership, vision and decisions, dreams and actions. It is the people who made the market bigger. It is the competent people who made the market stronger and better.
Approaches To Politics & Business redefines the possible, showing us how something impossible for some, it could be possible for those with a clear objective and determination.
Let's find out how the doors are opened for the entrepreneurs.
Presenter Nancie Zhu obtained her bachelor degree at the University of Hong Kong, havig majored in News Communication, French and Spanish. She also obtained a PHD in Law from the Chinese University of Hong Kong. Prior to joining Phoenix, she worked as news anchor at the English Channel of Asia Television wher she gained ample experience in news writing, reporting and broadcasting.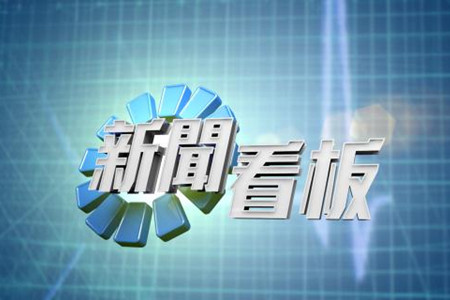 News Bulletin
Telecast : MON-FIR 11:30/14:30/16:30/18:30/20:30/21:58/22:30
The emergence of the tablet computer or tablet PC has changed the way we live. Tablets are now everywhere, on roads, in the meeting and in the sky! The tablet is also on InfoNews Channel. In 90 seconds, eight to ten pieces of news of the day are delivered with vivid images, captivating and arresting footage in the form of News Bulletin. It tells you the stories with impressions.
This smart bulletin is trendy and back-to-basic. It incorporates news with your daily viewing. Images are stronger than words, it sets your imagination off and makes you wonder the rationale behind.
Architectural Wonders
Telecast : SUN 13:30 – 14:00
Presenter : Angela Chow
Great architecture share similar qualities, they are what inspire us in this programme, Architectural Wonders.
Architecture has long been the products of human civilization blending functional, economical, technical and artistic dimension of the society. From simple residential cottage, impressive royal mansion to magnificent skyscraper, behind those bricks and steel structure, it is the historical and cultural designs that make them immortal. They mean so much more than simply shelters but art works that mark the footprints and prosperity of human civilization. All of this is showcased in Architectural Wonders.
Great architecture, like literature, always reflects the sentiment and vision of the designer and they are also the cultural expression of the time. Timeless architecture goes beyond the borders of nations, crosses the barricades of languages and cultures, showcasing the relentless endeavors and lasting accomplishments of different ethics groups.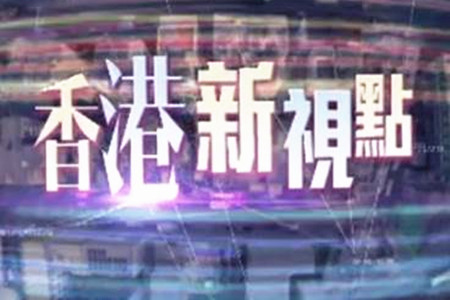 Hong Kong Perspectives
First-run : SAT 16:30 – 17:00
Repeat : SUN 02:30 – 03:00 11:30 – 12:00 14:30 – 15:00
Presenter : Jimmy Ching
On July 1, 1997, the Hong Kong SAR was established with the territory's handover to China and the Basic Law came into effect.
The city has come a long way since its days of being a British colonial outpost. Now it is a metropolitan under Chinese rule. Obviously, the task of implementing the "One Country, Two Systems" political model in Hong Kong is momentous.
Hong Kong Perspectives takes a look at this unique city. Through interviews with major SAR government officials such as Chief Secretary Carrie Lam, Secretary for Justice Rimsky Yuen, Secretary for Constitutional and Mainland Affairs Raymond Tam, LegCo president Jasper Tsang, as well as experts from think tanks, the program explains the essence of the Basic Law of Hong Kong and explores how it has been implemented citing examples from the past.
Using a multi-prong approach, the program aims to examine the Basic Law in all its aspects concerning the SAR's policies on finance, education, population, travel, civil service, while anticipating its road ahead.