The Odyssey of Dragon
Life Code
Focus on Taiwan
Phoenix Panorama
Tiger Talk
Current Affairs Debate
Premium Spectacular
Business Roundup
Approaches To Politics & Business
The Forum
Phoenix Selection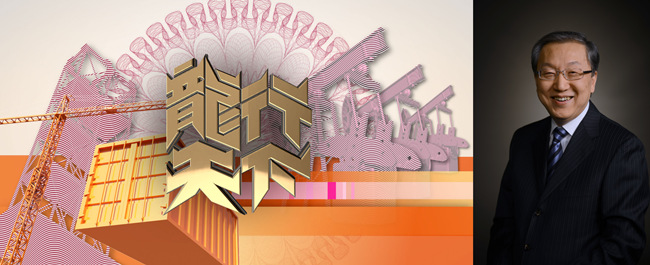 The Odyssey of Dragon
First-run: SUN 19:45 – 20:30
Repeat: MON 02:45-03:30 10:15-11:00 SAT 07:15 – 08:00
Presenter : Zheng Hao
China's foreign direct investment reached US$ 107.84 billion as of 2014, a growth of 14.1%, according to figures published by the Ministry of Commerce in January 2015. This secured China the third place in the world for foreign direct investment.
In 2016, Phoenix is launching a brand new programme The Odyssey of Dragon. Our film crew travels over 40 countries to gather the sounds and visions of the historical narrative of Chinese overseas investment. May it be a city's memories, the growth of an enterprise, an individual destiny or the facts of reality, The Odyssey of Dragon gives audience precious first-hand data and investment insights that are global in both length and breath.
The Odyssey of Dragon features a monthly theme based on geographical locations. From the perspective of national strategy and the Ministry of Commerce's analysis, Chinese enterprises get their bearings on international commerce through investing in hot spots.
Each monthly feature further follows through the intricate web of geopolitics, investment patterns and hot current affairs. The programme handpicks classic cases from key industries for thorough comparison. The focus is on the success and challenges in different industries through the broad view as well as a detailed look on the ups and downs of individual fortunes. Looking into the economic development of a featured country, the programme puts the country's financial ties with China under the microscope to tease out both benefits and disadvantages to Chinese enterprises.

Life Code
First-run: SAT 19:15 – 20:00
Repeat: SUN 01:15 – 02:00 MON 15:30 – 16:15 SAT 10:40 – 11:25
Presenter : Rachel Zhao
In 2016, Phoenix is launching prime time programme Life Code.
Presented in a sci-fi tone, Life Code is an educational show based on science that is closely related to everyday life as well as Mother Nature.
In a sci-fi setting, the presenter offers a detailed look into the cutting-edge technology behind our daily experience through experiments and interviews with scientific authorities, in a bid to entice audience's interest in natural science.
The programme provides viewers with ample scientific research and authenticity. To ensure this, it works closely with scientific institutes and medical establishments. The result is a rich variety of content including an examination of the causes of cancer; artificial kneecaps for those injured in sporting activities; pregnancy risks for older women; pros and cons about Botox injections etc. Audiences are sure to get inspired with new ideas about health topics and subsequently humans' place in the universe.
Spectacular visual effects come in the forms of miraculous shots as taken by medical micro lens to show the inner workings of the human body. With an eye on top technology in medicine and human biology, our camera captures both macro and micro views of the truth of life at high speed. The well-crafted programme offers both entertainment and knowledge to draw audience.
Focus on Taiwan
First-run: SAT 18:15 – 18:45
Repeat: SUN 15:15 – 15:45 MON 00:00 – 00:25 09:00 – 09:30
Presenter : Taiwan Acclaimed commentators
Cross-straits relation has become more and more thorny. Tsai Ing Wen has won the election, what could she do to revive the economy? What could we expect in the next decade?
A stellar line-up of top Taiwan chief editors, columnists, commentators and writers are invited to come to Phoenix studio to probe into the most comprehensive Taiwan affairs covering political, social, economical, diplomatic, cultural and technological news at primetime slot in Focus on Taiwan, every Saturday.
Presenters include Liu Bao Jie, Diane Lee, Hsie Zhen Wu, Clara Chou, Chiu Yi and many more, all formidable sharp tongues in Taiwan with proven credentials to allow a third-eye view and panoramic weekly assessment of the situation. They take turns to host the programme according to the changing theme so as to make sure the analysis is crystal clear and well-balanced.
Best values are the charm of different styles and their unique connection in their specific areas. It is a super-strong line-up to look up to. They complement with web videos, CG, charts and latest figures to present the most on-the-spot review of the Taiwan affairs to our audience.
Focus on Taiwan brings to audience hefty reports with the help of archive documents and footage. Solid information obtained through interviews with key figures and dramatic renditions of the facts not only make the programme as educational as documentaries but also as exciting as melodrama.
Phoenix Panorama
First-run: MON-FRI 20:00 – 20:30
Repeat: TUE-SAT 09:00 – 09:35 MON-FRI 16:15 – 16:50
Presenter : Chen Xiao Nan
Phoenix Panorama, a series of captivating and controversial documentaries, includes segments on current affairs, historical anniversaries and exclusive insider's views on present developments.
Focused, in-depth, coherent and compact, these riveting documentaries-cum-feature serve to appeal and enlighten the minds of a broad range of viewers. The programme will document the past, investigate the present and anticipate the future.
The programme is also characterized by different producers and presenters contributed to the topics for different weeks, depending on the strengths of the individuals, which help put all the talents to good use in Phoenix.
The programme is awarded "the Best Humanity Programme" at China TV Program Awards 2007.
Tiger Talk
First-run: SAT 20:00 – 21:00
Repeat: SUN 02:00 – 02:50 13:00 – 14:00
Presenter : Tiger Hu
Presenter Tiger Hu and this program bagged four major awards at "China TV Program Awards 2007". Tiger Hu is named "Charisma of Robustness" in "50 China Charima Award 2007" by "Southern People Weekly". He was also awarded the "Best News Anchor, Bronze World Medal" at New York Festival in February, 2007 and "the Most Engaging and Intelligent Presenter" by China TV Artist Association and Presenter Professional Committee in 2007.
Discussion is an opportunity for different mindsets to engage in an intellectual crossfire. Discussion can enlighten one's mind, encourage the quest of truth and the yearning for knowledge, besides enhancing in-depth communication among people.
Presented in the form of an open and candid discussion, Tiger Talk focuses on the latest controversial social and cultural issues, hot topics and stories that happen around us everyday. Scholars and experts from different fields, celebrities, social activists and the people involved are invited as guests to air their points of view. Plenty of evidence is marshaled to show a logical chain of thoughts and hidden agenda.

Current Affairs Debate
First-run: TUE-SAT 05:55 – 06:20
Presenter : Cheng He Lin
An electrifying platform where minds meet and diverse, Current Affairs Debate draws insightful views and ideas on latest news stories from the host and participants. Audience can join in the live debate by casting votes for the side they support through emails, text messages and fax.
Well-known commentators from China, Hong Kong and overseas are invited to participate, providing viewers an in-depth understanding regarding issues at hand through unparalleled perspectives. Fast and fierce repartees between the hosts and the guests come into light in each episode, bringing into focus the viewpoints of the particular issue.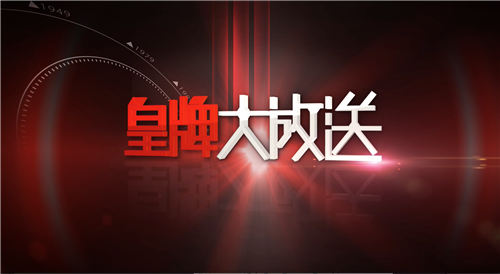 Premium Spectacular
First-run: SAT 21:40 – 22:45
Repeat: SUN 06:45 - 08:00 16:30 – 17:45
Premium Spectacular offers Phoenix's finest documentaries in our weekend prime time slot. Each episode comes relevant to the latest news that hits the headlines. Themes range from hot current affair issues at home and abroad, to diverse topics of social, historical and cultural interests.
The programme's unique, in-depth investigation and abundant international information have won worldwide recognition multiple times. In 2014, its feature "The Journey to North Korea 2013" was awarded Certificate of Merit in the Investigative Reporting/ News Documentary category at the 50th Chicago International Film Festival TV Awards. Another production, "The Great Epic in South Xinjiang", was also honored with Finalist Certificate in the cultural issues group of documentary category at the 57th New York Festivals in 2014.
Premium Spectacular has become the programme of choice for world leaders and official bodies to air their exclusive clips. Large-scale galas of high ratings are also broadcast in the programme.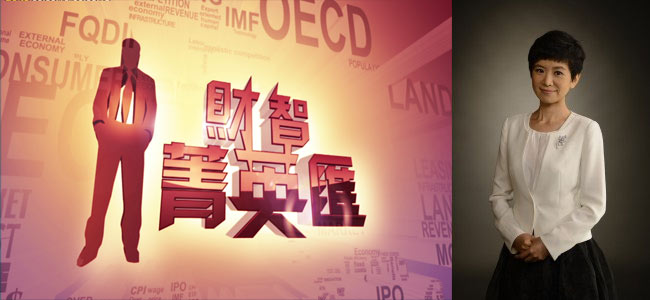 Business Roundup
First-run: SAT 08:30 – 08:55
Repeat: SUN 10:15 - 10:45
Presenter: Wang Ying
Tireless, perseverant, always one step ahead, they are the self-made achievers who grasp the pulse of the time, promoting positive values and social justice. They set the standard for those with a passion for excellence. Program Business Roundup presents interviews with entrepreneurs, offering insights on how they overcome the hurdles.
Rich people are not necessarily the conscientious social elites. Only those social elites with integrity, great visions will lead the world by example. Such elites are the pillars of the society.They encourage creativity, build corporate empires, accumulate capital while at the same time they are conscious of their roles in environmental protection, social welfare and charity.
Wisdom is the paramount theme of this program.
A graduate of Jilin University, Wang Ying joined Phoenix TV in 2004 as reporter. She has worked in various major news events and interviewed high-ranking government officials. In 2013, she began hosting Elite Converge.
Approaches to Politics & Business
First-run: SUN 22:45 – 23:15
Repeat: MON 03:30 – 04:00 11:00 – 11:30 SUN 17:45 – 18:15
Presenter: Wang Ying
Market are not made of numbers. They are made of passions and partnership, vision and decisions, dreams and actions. It is the people who made the market bigger. It is the competent people who made the market stronger and better.
Approaches to Politics & Business redefines the possible, showing us how something impossible for some, it could be possible for those with a clear objective and determination. Let's find out how the doors are opened for the entrepreneurs.
Resourceful, mature, independent, Bai Yan Qin comes from Shaanxi, she has once scored the highest esteem as one of the China Top Ten presenters. She has a sharp eye for facts and figures, and a judgment of the right decision made by the high-flyers. She always asks the million-dollar questions for the audience.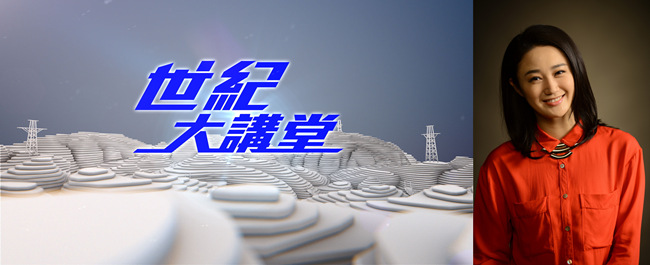 The Forum
First-run: SAT 17:30 – 18:15
Repeat: SUN 03:15 – 04:00 11:45 – 12:30 23:15 – 00:00 TUE 02:25-03:00
Presenter: Tian Tong
Dipping into the thoughts of learned professors and professionals to learn more about events and issues affecting us today, The Forum provides a platform for discussion and dissent.
The program has proved immensely popular with audiences eager for enlightened opinion. It has been included in "China TV Program TOP 30 1990 - 2004" by New Weekly. Guest include professors, scholars and think tanks from first-class universities in China.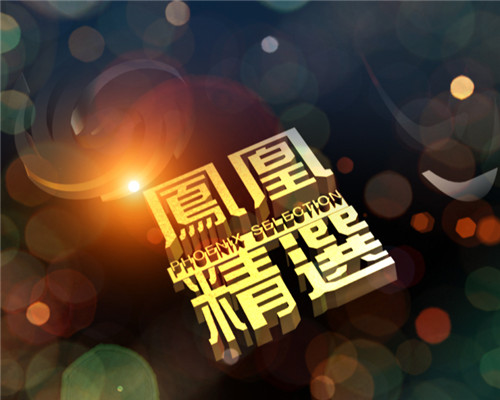 Phoenix Selection
First-run: SAT 16:15 – 17:20
Repeat: SUN 00:00 – 01:10 MON 00:45 – 02:00 05:50 – 07:00
Phoenix Selection packs your weekends with information that is fun to watch, as it plays host to newsy programs showcasing special occasions, glamorous social events, variety show specials, as well as in-depth documentaries looking into historical and topical issues.
Features that have been shown included: the truth of the Nanking Massacre in 1937; the last "comfort women"; 25 years of Sino-Singapore diplomacy; Miss Chinese Cosmos Pageant Final 2015; Vietnam's 70th anniversary of independence Special;etc.