PHOENIX SATELLITE TELEVISION MR. LIU CHANGLE J.P. (CHAIRMAN & CEO OF PHOENIX TV)
ON THE PHOENIX INTERNATIONAL DAY OF FRIENDSHIP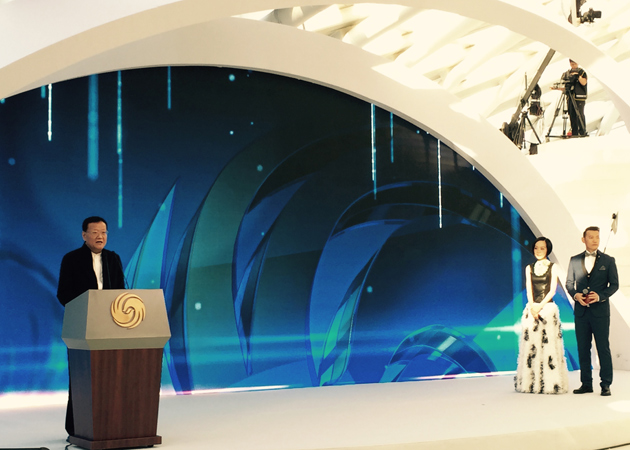 Dear Ambassadors, Excellencies, Dear friends, Ladies and gentlemen,
Good evening!
Today is a very special day, because it is the first time ever since Phoenix Center's inauguration that we hold this International Day of Friendship. Phoenix Center is nest to Phoenix TV and home to Phoenix people. I am so pleased and excited to be able to welcome so many distinguished guests to this home of peace and harmony. Welcome home!
About two thousand years ago, the tale of phoenix was recorded in China's first historical document Shangshu, or The Book of History. Almost at the same period, this Secular Bird appeared in Egyptian and ancient Greek mythologies as Fenix. This mythical bird transcended borders to come into being almost simultaneously in the East and the West. Isn't it a very interesting coincidence? Absolutely! I take this as a holy guidance for Phoenix to fulfil a mission by connecting the East and West.
About 2000 years later in 1996, Phoenix TV started its mission. Twenty years since then, Phoenix TV has expanded into a multi-channel, transnational multimedia group reaching virtually each and every country and region in the world. Its business covers new media, magazine, radio broadcast, outdoor LED, artistic industry, education, publication, movie and drama production. Phoenix TV's viewership now exceeds 300 million in the global Chinese diaspora. Its service geographically covers the whole world with a network of 56 news bureaus and centers. Its correspondents have stepped on over 200 countries and regions and interviewed over 200 state leaders. On our new media portal ifeng.com, average daily click reaches 680 million, ranking the first in Greater China Region. When breaking news events happen, peak clicks may easily exceed 1.56 billion.
With courage and professionalism, Phoenix TV has always tried its utmost to stay "ground zero" in front of breaking news events, and we've made it. This is because Phoenix always has you with us, side by side, hand in hand. I would like to take this opportunity to express my sincere gratitude to all our friends, present and non-present today. Without your consistent help, Phoenix would not be able to stand every time in the very forefront of news and history in the making.
Tonight we are gathering in this magnificent nest of Phoenix. The architectural imagination derives from the well-known notion of a Mobius Ring, a strip of only one twisted surface with no ending. It transcends the space between Chinese classic aesthetics and surrealistic fantasy, connecting Phoenix TV with its epoch, China with the world, media with arts, peace and harmony.
Nowadays the popular expression in China is "innovation". This building is a very good example in this regard because it is not only "made in China", but also "created in China" with 100% Chinese intellectual property rights. Its design, construction and material are all from this land.
As a Chinese saying goes, "True friends gather for same pursuit." Your mission to China from far away home is just for the same pursuit—that is to build up friendship between your country and China. Phoenix TV shall oblige itself in the same pursuit for peace with ambassadors, Excellencies, and all our friends present tonight. Thank you all very much again for coming!